Reverend Alexander Rattray
Reverend Alexander Rattray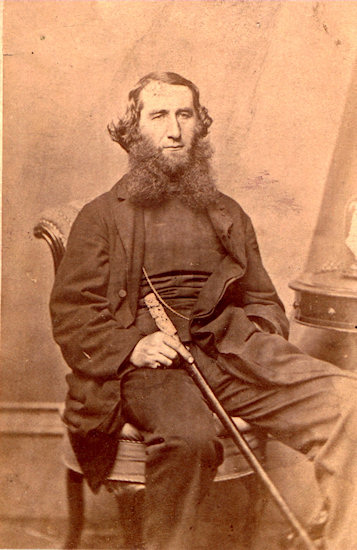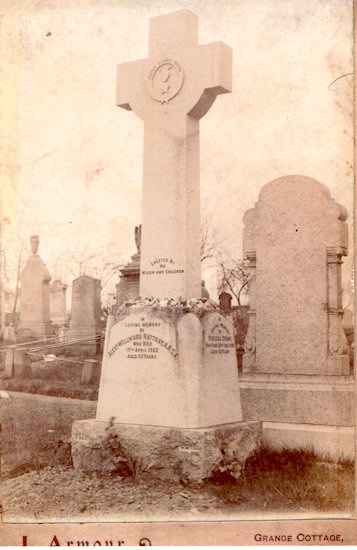 Reverend Alexander Rattray - buried in Eastern Necropolis | Memorial (Alexander) Wellwood Rattray
Reverend Alexander Rattray was the first occupant of 4 Westercraigs and was born 25 Nov 1825 in Edinburgh and died at 4 Westercraigs, Dennistoun on 21 December 1904. We have recently been contacted by Isobel Rattray who is his Great Great Great Grand-daughter and who has supplied photographs and other material from the Canadian side of the family.
His father was Robert Rattray of Blackcraig, Writer to the Signet in Edinburgh (Born 1773 and died 4 May 1846 - youngest son of James Rattray then residing at Bridgeness to the west of Edinburgh, close to Bo'ness). His mother was Dorothea Dagnia (d. 6 Dec 1864). Dorothea was Robert's second wife and they married 16 Jul 1821. She was the daughter of James (or Jonathan) Dagnia of Durham.

Their children were in order:

Elizabeth b. 15 Apr 1822 - d. 14 Jun 1833, aged 11.
Robert b. 12 Sep 1824 - d. 2 Jan 1824, aged 4 months.
Alexander b. 25 Nov 1825 - d 1904 aged 79
Dorothea Dagnia possibly chr. 26 Jul 1785 St Andrew Par Reg And Nonconf, Newcastle Upon Tyne, Northumberland (info from IGI).

Alexander Rattray married Maria Anna Boswell on 21 December 1848, St Cuthberts Parish, Edinburgh and they lived in St Andrews.
1851 Census for St Andrews shows:

Father : Alexander Rattray, aged 25, Born Edinburgh, A Proprietor of Houses

Mother : Maria Anna Rattray, aged 22, Born Edinburgh, wife

1st son : (Alexander) Wellwood Rattray, Born St Andrews - 21 July 1849 (see drawing below) and christened on 25 September 1849, St Andrews and St Leonards Parish, Fife. He died 1902. Wellwood Rattray was a Scottish landscape painter and watercolourist.
 Exhibited: RA,23, RHA,3, RI,2, RSA,66, RSW,37.
Wellwood had a son Douglas Scott Moncrieff Rattray who emigrated to Saskatchewan Canada in 1904.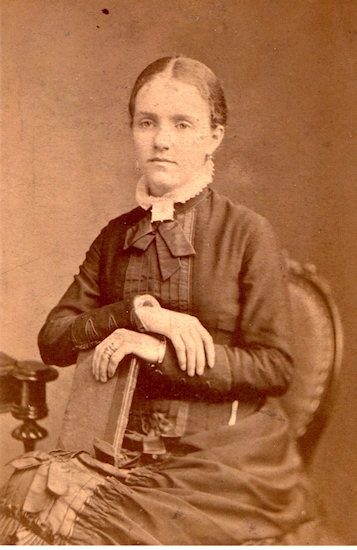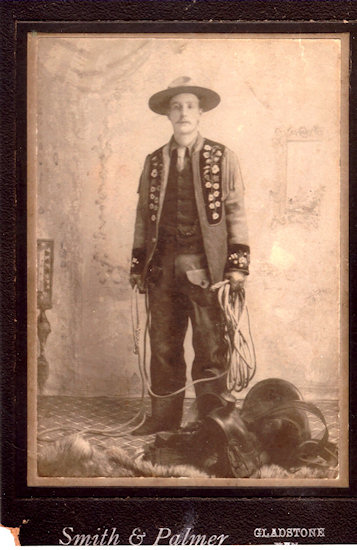 Mrs Wellwood Rattray Douglas Scott Moncreiff Rattray

2nd son : Charles John Rattray, aged 2m, Born St Andrews. Charles Rattray emigrated to the USA married Mary Anne Massey b 1853 in England and then moved to Saskatchewan, Canada. The relatives in Canada have an article by Rev. Rattray published in a magazine, called "Eastern Bells" , hand-written copies of two of his sermons, and a photograph.

Servants :
Margaret Young, aged 43, Born Limekilns, Fife, House Servant
Elizabeth Thom, aged 31, Born Bridgend, West Lothian, House Servant
Euphemia Wallace, aged 19, Born Kinbuck, Fife, House Servant

After that there is a birth registration on 16 August 1854, in Inverkip of their 5th child, Anna Mary Clarke Rattray born 28 July 1855 Laurel Bank, Gourock. Alexander Rattray, is at this time Minister of the Established Church, Camlachie and aged 30 and Maria Rattray is aged 27. She died a year later on 30 December 1855, 5 am, Laurel Bank, Gourock after continued fever, 5 days, as certified by doctor and she is buried in the Eastern Necropolis, Glasgow Her father was James Boswell, Surgeon, deceased and her mother was Anna Maria Boswell m.s. Wilkinson.

Difficulty finding the Rattray family in the census returns after that so we jump now to 1901 where Rev Rattray is now living at 4 Westercraig Street, Dennistoun and the family now are named as Alexander Rattray, aged 75, Minister of Parkhead Parish Church, with his wife Margaret m.s.Atkins Rattray, aged 38, (born in Glasgow) and one servant Sarah Murray, aged 23, also born in Glasgow. (Seven rooms in the house have one or more windows)

At the time of his death at the age of 79 Alexander Rattray was Minister of Parkhead Parish Church, (known universally as "Rattray's Church" from 1853 to 1904) Glasgow and married to his second wife Margaret Atkins. Cause of Death: Senility, and probably a brain tumour for the last year as certified by James W Anderson MD. He is buried in the Eastern Necropolis.

Death registered by John Gibb Duncan, Brother-in-law, 2 Towerhill Terrace, Springburn and the Canadian side of the family have a copy of his obituary, and a tribute to him written by John Duncan after his death and published in a magazine called "Eastern Bells".