Fern Villa
Fern Villa

(D-CA8/3767) Image copyright to Glasgow City Archives & City Collections Culture and Sport Glasgow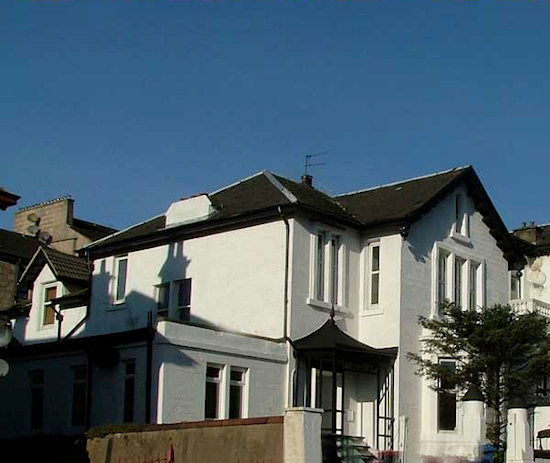 Fern Villa was the first and one of the most interesting houses on Westercraigs.
For many years Dr William Finlay, a local doctor with literary skills, lived there. He published a number of books under the nom-de-plume of 'George Umber'. However the most interesting book from the Dennistoun point of view is 'My City Garden' in which he describes the garden behind his house in Westercraigs and the memory of his daughter playing there. She died at the age of eight and the family are buried in the nearby Glasgow Necropolis.
A son of Dr Finlay, also William Finlay was one of the best known artists in Glasgow and worked on some of the murals in the City Chambers. He was also a well known portrait painter.
View Larger Map